Grace Uduma Humanitarian Foundation - Online news portal for FactNews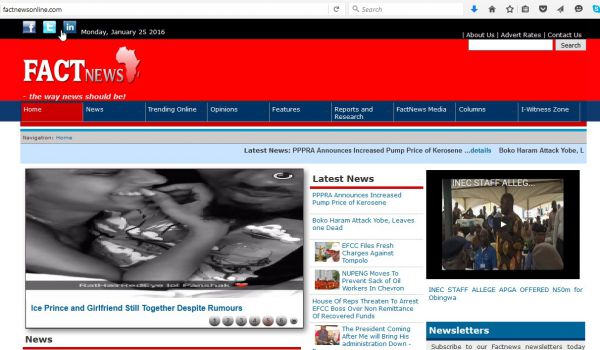 A custom and easy to use content management based website was needed and Just Web Services was called upon to deliver.
The website allows for multiple administrator and editor roles to make managing the website easy. Some of the features implemented include
Document management
I-witness
Guest columinists
The Outcome

The FactNews Online website was planned, developed and deployed within agreed time frame and budget.